19th November
9.30 or 9.40AM
Included with your Cadbury World entry ticket
Cadbury World, all zones
Sunday 19th November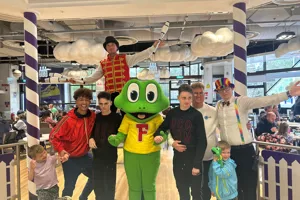 Relaxed SEN Session
We are delighted to be able to offer relaxed SEN Sessions for guests on selected dates and times.
The sessions are designed to be of benefit to visitors who prefer a quieter and calmer experience, such as those with autism or SEN needs.
Read more about our Relaxed SEN Sessions here.