Weekends 18th November - 17th December + 21st, 22nd & 23rd December 2023.
Included with your Cadbury World entry ticket
Cadbury World, Entertainment Marquee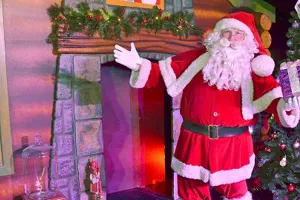 Christmas at Cadbury World
ENJOY A DAY OUT THAT'S CHOC-FULL OF FESTIVE FUN THIS CHRISTMAS AT CADBURY WORLD!
Discover our chocolatey zones and see Santa in his very own stage show, weekends from 18th November - 17th December, plus 21st - 23rd December!
Pre-book your tickets during the Christmas Celebration dates to guarantee entry. Your Cadbury World Tickets will include entry to see Santa in his exclusive stage show, simply select a time when you make your booking!
Don't forget, if you select an entry time to the tour of 2:30pm or later, you can arrive 1.5 hours before to enjoy the family shows and outdoor entertainment first.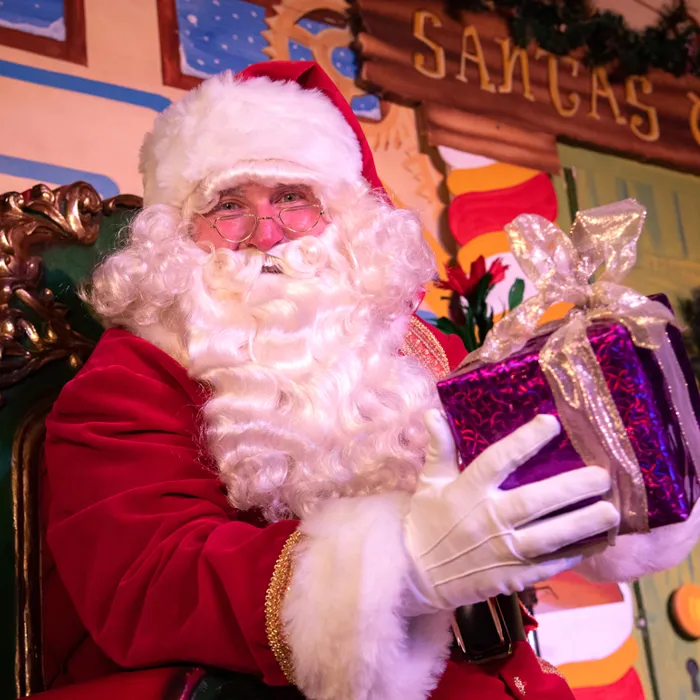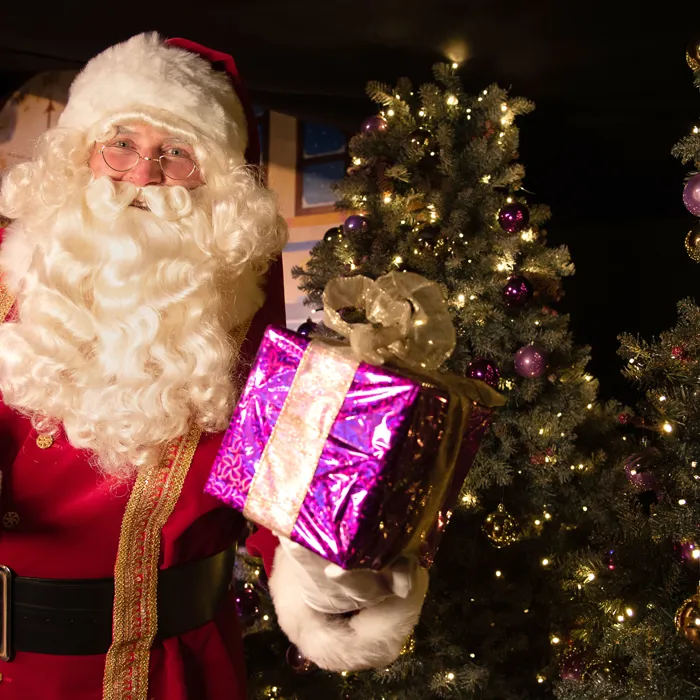 SEE SANTA IN HIS EXCLUSIVE STAGE SHOW!
A festive day out wouldn't be complete without seeing the jolly man himself! Now the star of his very own stage show, the Santa experience is packed full of festive fun and music the whole family can enjoy.
Laden with Christmas gifts for his elves to hand out to visiting children, the exclusive Cadbury World Santa Show is not to be missed.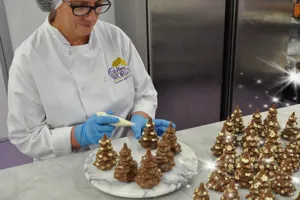 HANDMADE CHOCOLATE NOVELTIES
Shop for all your favourite festive chocolates, courtesy of the Cadbury World Shop.
A WHOLE WORLD CHOC-FULL OF FUN!
Learn how your favourite confectionery is made, doodle in chocolate and add your favourite treat to a pot of delicious warm liquid Cadbury Dairy Milk.
Discover the origins or the cocoa bean amidst trees and waterfalls in the Aztec Jungle, before riding the Crunchie rollercoaster in our unique cinema experience, the 4D Chocolate Adventure.
Explore the attraction
BOOK YOUR VISIT TO CADBURY WORLD