Access Facilities at Cadbury World
For full guidance on what to do on arrival plus our provision information please see below. You can also check out our
Accessibility Guide here. 
We want to create moments of pleasure for all our visitors and lasting memories of a wonderful day out; with this in mind, Cadbury World visitor safety and enjoyment is paramount and central to how we operate. We strive to offer an inclusive experience for everybody and regularly carry out reviews and risk assessments to ensure the expected high standards are maintained.
Gerrard Baldwin, General Manager
Our Provisions
What to do on arrival
Please go straight to reception on arrival before entering the main experience.
Guests who have one of the following forms of documentation are entitled to one free carer ticket.  However, the guest with the disability and any further members of their party will pay full price. Without supporting documentation you will be required to pay the full price general admission. You will be asked to show your documentation to a member of our reception team on arrival.
Please note this does not necessarily mean they will be eligible for a wristband, see the information below. 
Please show one of the following forms of relevant paperwork as well as suitable photo ID of the named recipient at reception.
1. Disability Living Allowance or Attendance Allowance award letter (dated within the last 2 years), or Scottish Disability Payment and Child Disability Payment for visitors from Scotland. 
2. Personal Independence Payment letter (dated within the last 2 years).
3. A current and valid Blue Badge.
4. Letter from GP or consultant (dated within the last 2 years) confirming the need for a full time carer. This does not need to be a letter of diagnosis.
5. A Nimbus Access card with the +1 symbol. The photo on the card must be of the guest who requires a free carer.
Unfortunately, we will not be able to issue carers tickets without seeing the above documentation as well as the recipient's ID . For guests who require more than one carer we ask that you bring documentation to support this.
Wristbands
For Guests who may find it difficult, or cannot stand for long periods of time either because of physical disability or learning/emotional impairment we issue wristbands, so that staff can offer additional assistance. We are happy to arrange a wristband upon presentation of:
A letter from your GP or Consultant on headed paper (dated within the last 2 years) which clearly states that you are unable to queue and why (we do not need a letter of diagnosis).
A Personal Independence Payment (PIP) letter (dated within the last 2 years) showing that you receive the enhanced mobility component.
A Disability Living Allowance or Attendance Allowance (DLA) award letter (dated within the last 2 years) showing that you receive the higher rate mobility component. This must be presented alongside valid photographic ID for the named recipient.
A Nimbus card with any of the below symbols. The photo on the card must be of the guest who requires a wristband.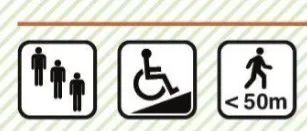 Our Visitor Services team will do everything possible to ensure that your visit is as comfortable as possible. However, we are not in a position to assess an individual's abilities so we must insist that the letter from a medical professional states that you are unable to queue and why, rather than simply confirming your condition. This letter will allow a maximum of 4 visitors to gain priority access to the ride or the 4D Chocolate Adventure.
Feedback
In order to provide the best possible experience we can, we actively encourage feedback. If you have any questions or wish to provide us with any feedback please do not hesitate to contact us on the details provided above.
Provisions
Low level service desks
Changing Places facility.
BSL is included on video screens in selected zones throughout the tour
Large print 'Access Assistance' guide available from reception
Infrared system for visitors with compatible hearing-aid system
Visually Impaired large print script available of the tour
Tactile surface changes to indicate differences in levels
DDA-compliant handrails
Stairs and steps with coloured warning edges
Directional signage
Visually Impaired
We offer visually impaired visitors the opportunity to feel and touch key props at various stages (i.e. in our Chocolate Making Area, our chocolatiers can hand out the moulds they use to make chocolate products as they give their demonstration talk). Assistance dogs are allowed throughout the attraction except in production areas. We offer an assistance dog sitting service at this part of the experience and one of our staff will be able to offer additional assistance. There is a large print script available of the tour and tactile surface changes to indicate differences in levels. There are DDA-compliant handrails, stairs and steps with coloured warning edges and directional signage.
Hearing Impaired
A written script of the tour is available from reception and there is an Infrared system for visitors with a compatible hearing-aid system. The majority of our video presentations have English subtitles. Please note that in the event of an emergency, house lights will come up to warn of this. BSL interpretation screens are present at relevant points of the tour.
Baby Changing and Feeding
There are baby changing facilities integrated within all toilet facilities across the attraction. We have a designated baby feeding room which is located in reception to provide a calm and discreet area to feed babies with all the facilities required. The baby feeding room facilities include a baby changing unit with disposable hygiene paper sheeting, sink unit, breast feeding armchairs and toddler chairs.
Pushchair Access
There is pushchair access throughout Cadbury World, with a pushchair park provided part way around the tour.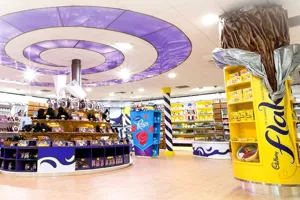 Cadbury World Café & The Cadbury World Shop
Both of these areas of Cadbury World are fully accessible for wheelchair users and pushchair access.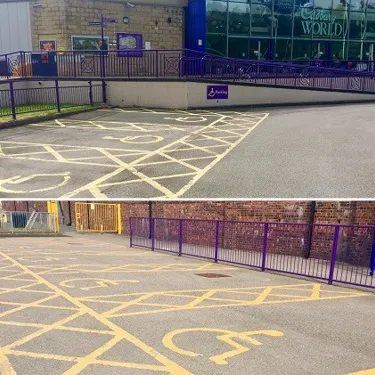 Extensive parking facilities are located near the entrance to Cadbury World.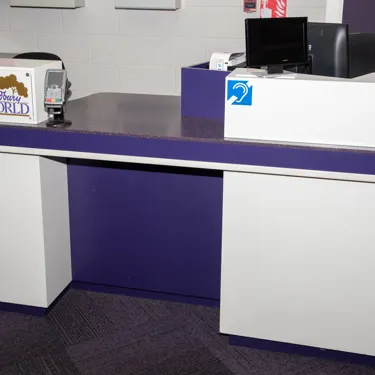 Low-level reception counter and low-level exhibits in certain zones.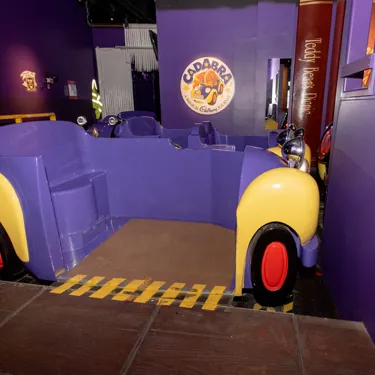 A bean mobile on our Cadabra ride has been adapted for wheelchair use.
The third area of our African Adventure Play Area is designed for wheelchair users with ramps.
Temporarily impaired
We have a limited number of wheelchairs available for visitors to borrow upon request on a first come first served basis. There is regular seating throughout the exhibition. A first aid room is also available.
Guests with learning disabilities
Cadbury World is a multi-sensory and interactive experience. Staff will be happy to answer any questions throughout the exhibition.
Check out our Social Story here for a greater understanding of what to expect from a visit to Cadbury World.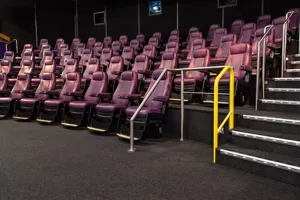 4D CHOCOLATE ADVENTURE CINEMA
The 4D cinema may not be suitable for those easily startled by sudden movement, motion effects, loud music, or periods of darkness. Due to motion effects used in the pre-show and cinema, it is not suitable for pregnant women or guests with heart or spinal conditions.
There are two wheelchair spaces in the 4D cinema and also static (non-moving) chairs are available.