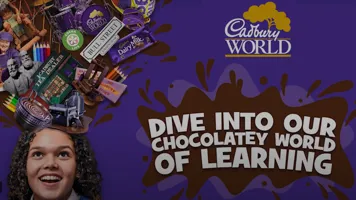 Educational Sessions
Expand your class' knowledge by complementing your visit with a one hour curriculum-linked educational session, presented in our themed education rooms.
Available for groups of 25 or more students and specifically designed for KS1 & 2. If you would like a specific topic covered, please contact the education team via email at cadburyworldeducation@merlinentertainments.biz.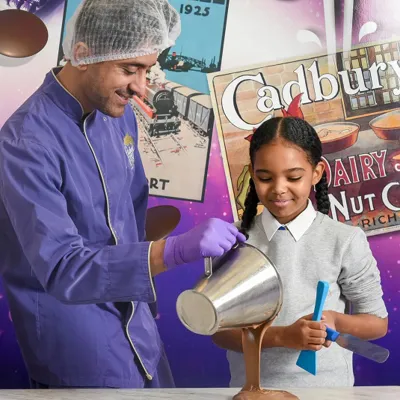 Bean to Bar
Key Stage 1 & 2
Discover the origins of the cocoa bean as well as the chocolate making processes we use today with a fascinating visit to Cadbury World, linked to Key Stage 1 and 2 topics, Nutrition, Scrumdiddlyumptious and IPC Chocolate topic.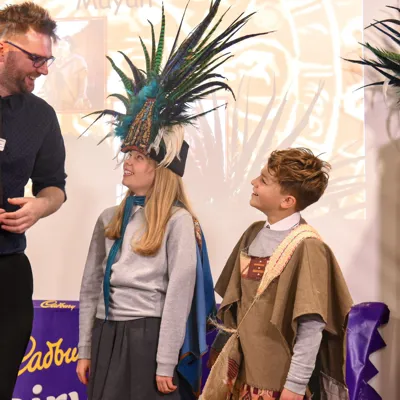 The Maya (Ancient Mayan Civilization) Talk
Key Stage 2: History
Uncover the wonders of The Maya with a fascinating school visit to Cadbury World, linked to the Key Stage 2 Ancient Civilisations curriculum.