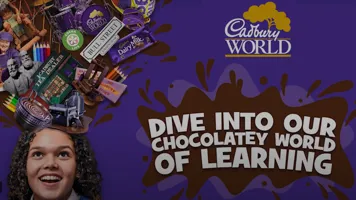 School Trips to Cadbury World
With over 30 years' experience and more than 2,000 school groups attending each year, Cadbury World offers a unique experience that gives fascinating insight into the rich heritage of the nation's favourite chocolate brand.
A variety of zones showcase our history, making and magic. We look forward to welcoming your group to Cadbury World for a day full of chocolatey discovery!