CELEBRATE THE KING'S CORONATION AT CADBURY WORLD
Thursday 27th April 2023
PRESS RELEASE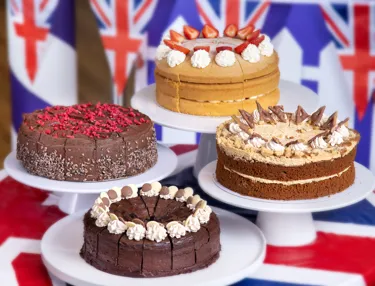 From Saturday 6th to Monday 8th of May chocolate loving families are invited to mark this historic occasion with a majestic and truly British Coronation themed tea and cake experience.
For three days only, guests will be able to enhance their Cadbury World experience by being part of a one-off Coronation Tea experience in a royally themed area of Cadbury World. As part of our Coronation celebrations, our royal guests will be served a selection of delicious cakes including the classic Victoria Sponge, mouth-watering caramel cake and a choice of not one but two delicious chocolate cakes as well as a selection of teas, hot chocolate, coffee and fruit juice, a spread fit for a king!
To commemorate this historic occasion all weekend visitors, including those not participating in the Coronation tea, will get to see the brand-new Coronation themed chocolate creation, which is set to be unveiled ahead of the bank holiday weekend.